"Ritual": a habit any ACAI loving foodie will convert to☝🏼.
Happy ONE YEAR  Anniversary!! 🎊 Can you believe it was only a year ago I discovered this bad boy ☺️!! Boy oh boy, did this Acai Bowl make an impression 😲, and incase you don't know.. I'm not one to brag! I feel like I've been here everyday of my life haha – I can't remember a week I haven't visited 😂 YEP! Munched through that frozen sorbet even in winter ❄️😅  AND, I know there will be many more years to come 🤞🏼🙌💜 ** thanks for the lovely team who make it fresh and pretty every time! **
Ps. For you food enthusiasts this one's an OVERACHIEVER 💯- Gluten, Dairy, Nut and Refined Sugar FREE as well as VEGAN Friendly 🌱 #nobodygetsleftbehind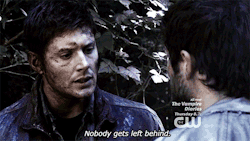 RITUAL has to be one of my ALL time favourite cafes for ACAI Bowls – I was absolutely CONVERTED from the moment I sank my teeth into their special "RAWnola" and the 'melt in your mouth' sorbet-like ACAI 🤤 – Yep. It's one of my midday "ritual" pit stops after work. Sometimes I go through phases of spoiling myself three days straight (acai high mode.. I just might be addicted haha.. it's that good! 🤤). It's worth the $17 price tag, great value for coin, but as you can imagine, one EVERYDAY of the week can add up! 😑 So I try to limit myself, and keep it as a once a week treat 😋.
I'm yet to try the rest of their menu yet.. 🤔 I always crumble for the acai because it's so dang GOOD – even during these COLD ❄️ winter mornings! However, they do have GREAT coffee – and I leave my caffeine fix to them some mornings – Weak Almond Milk Cap ☕️  to go please!! 👊🏼  – They use GABRIEL coffee and the baristas know their stuff 👍🏼 Which is always appreciated 😌 (I'll have to introduce you to my good friend Helena, she's a coffee queen 👸 – you can give her a coffee Q&A @e1enio)! There's also over-the-counter GLUTEN Free sweets and pastries available – I guess I'll try sneak one in with that coffee next time 😉.
I'm definitely keen to try the rest of their menu in future 😝 Will keep you posted! 💜✌🏼
Enjoy the photos!
Captured on different occasions, as you can see, quality and presentation are consistent (CONSISTENCY is always key people!!!) fruits vary slightly, I guess it's a seasonal thing, usually most will come with Rituals signature "R" watermelon 🍉 – Great marketing guys!
This slideshow requires JavaScript.
---
• Highlights •
---
• Hear it from other foodies! •
---
• The Review •
Customer Service: 5/5 Friendly, Efficient and QUICK with their orders (From where I sat the team work well together so that's probably why they're super diligent! No long queues 💯
Vibe: Cosy! Quite small if you dine in (weekends is hard to get a seat), but very urban modern, GREAT music 👍🏼
Location: North Sydney region, it's a bit of a distance if you're from down south like me (always crossing that Harbour Bridge 🙄), but if you're after TOP quality acai, or curious to try, it's worth the effort!
Parking: Street parking is FREE, I think there's a 2P (Should be plenty of time though!)
NEXT VISIT? Would I recommend to a friend? : ABSOLUTELY!! I'm HOOKED, I've even converted two of my friends who now send me SNAPS of their Ritual Bowls during the week!😂
My Foodie Sidekicks Love your work! Check out their posts:
Ps. Lovely photos guys, but please don't send me food unless I can HAVE some too 😭😭😭 #struggleisreal #confessionsofafoodie #imahangryperson #lovethatyouloveit
---
• Ritual Northbridge •
Address: 160 Sailors Bay Rd, Northbridge NSW 2063
Trading Hours: 6AM-3PM Mon-Sat and 6:30AM-2PM Sun
Contact (ph): (02) 9967 2007
Instagram: @ritualnorthbridge
Facebook: /ritualnorthbridge
Visit their Website HERE!
---
Did you find this post helpful?
Any questions or further tips please comment below!
ENJOY munching away, and let me know what you think! Have you tried their other items? Share your photos and experiences.. (#talesofabrunchiesydney) You know how much I love hearing from you 🙂
Instagram: @talesofabrunchiesydney,
TOAB Facebook Page: /talesofabrunchie
Personal FB: @amba.yalcinkaya
Follow at: @talesofabrunchiesydney
HASHTAG #talesofabrunchiesydney 
Direct all enquiries to –> (Contact)